Keep your staff safe and productive during the COVID-19 outbreak
Our eBook will put your work-from-home arrangements a notch above the rest.
During this period of social distancing, businesses that can let their staff work from home have both a privilege and a responsibility. If your company is one of them, our free eBook guides your remote work policy towards success.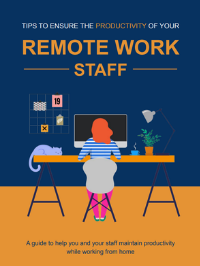 Inside the eBook, you'll find tips on:
Equipment – Determine the right hardware and software your employees need to work efficiently.
Infrastructure – Equip your staff with the appropriate internet bandwidth for them to work remotely.
Security – Protect your business and all of its data from home networks with insufficient security protocols.
Staff – Give your employees peace of mind by periodically updating them about your policies and plans for possible long-term work from home arrangements.
There are many ways you can ensure the productivity of your workforce. The best place to start is our free eBook.
Fill Out This Form
To Reserve
Your
FREE

Report
Important! We hate spam as much (or more!) than you and promise to NEVER rent, share, or abuse your e-mail address and contact information in any way.
"We are extremely pleased with E-Safe and the work they do. We've thrown some odd-ball stuff at them and they just handle it. If their tech doesn't know the answer to something he seems to have a good network of people he can go to. We're extremely pleased."
Terri, Office Manager