Anchor for Simple File Encryption
Wednesday, September 8th, 2021
September 8th, 1:00-2:00pm EST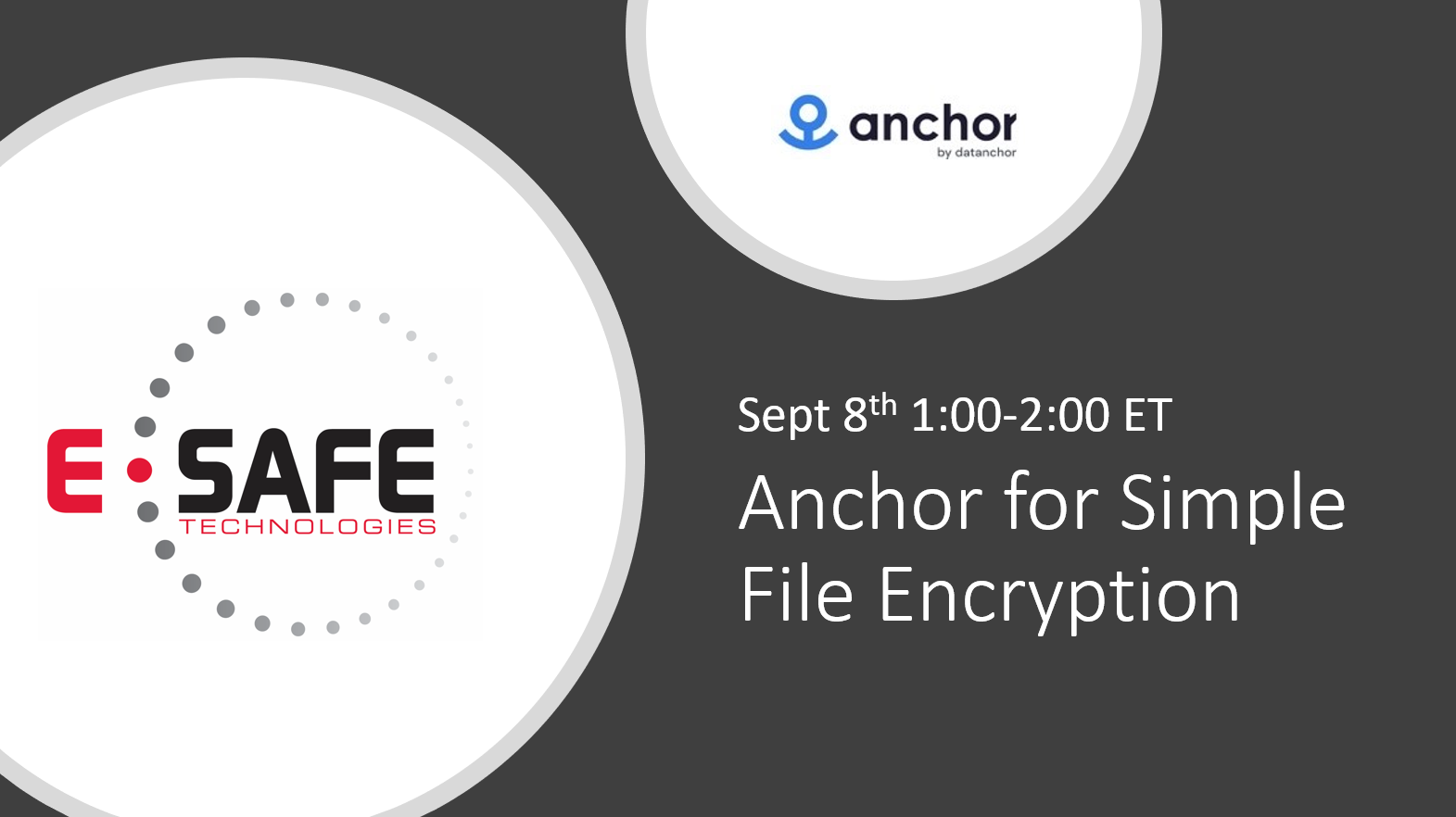 Common cyber security infrastructure used by most companies has many blind spots which even the most inexperienced hackers can take advantage of. Anchor is able to cover these blind spots by building security directly into your files and ensures they can only be opened by the intended person in the intended place.
Anchor is zero-trust, data-centric security. Simplified.
Join us on September 8th for an informative, interactive webinar which will help you find the tools to keep your files safe.