Affordable CMMC v1.02 Certification Solutions for CUI Data Without FedRAMP-Certified Cloud Services
Office | CAD | Video | Voice | Derivative
Thursday, June 24, 2021
1:30-2:30 ET


Cybersecurity Maturity Model Certification (CMMC) v1.02 is intended to serve as a verification mechanism to ensure suppliers to the Department of Defense (DoD) utilize the appropriate levels of cybersecurity and processes when handling Controlled Unclassified Information (CUI). CMMC will serve as a procurement gateway suppliers must pass in order to apply and be awarded contracts with the DoD. It is estimated over 300,000 suppliers will be affected by the new CMMC v1.02 standards, with the majority being small- and medium-size businesses.
Small and medium-size businesses and enterprises are facing disruptive workflow changes and substantial technology investments to meet CMMC standards. This comes at a time when companies' profits are already under pressure due to supply chain disruptions and increasing costs of materials.
An interactive discussion with a leading CMMC Registered practitioner, Harry Krukenberg, and DAtAnchor founder Dr. Emre Koksal
In just 1 hour we'll cover:
CMMC data encryption requirements
Affordable alternatives to using FedRAMP Secure Cloud
What to know before you engage a CMMC assessor
What to know in securing office, CAD, Video, and Derivative files
Have you entered your score on SPRS?
You'll Hear From: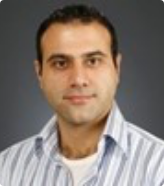 Dr. Emre Koksal
Founder & CEO DAtAnchor
Founded DAtAnchor to help organizations fully control their data wherever it's created, professor of electrical and computer engineering at Ohio State, PhD from MIT.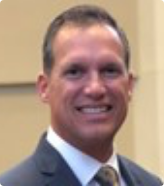 Harry Krukenberg
Executive Director Development, Supply Chain Sawdey Solution Services
Certified PMP and Lean Six Sigma Green Belt with 30 years' broad experience in supply chain strategy and cybersecurity, retired U.S. Air Force civil engineer officer.
James M. Pymm, CMMC-AB RP, CDFM, PMP
CMMC Program Manager, Sawdey Solution Services, Inc
Responsible for managing Sawdey's Cybersecurity Advisory Team; CMMC-AB Registered Practitioner, Project Management Professional (PMP)®, and Certified Defense Financial Manager (CDFM).