Free Report: If You
Are Considering
Cloud Computing
For Your
Company
– Don't, Until You
Read This…
5 Critical Facts
Every Business Owner
Must Know
Before Moving Their
Computer Network
To The Cloud
If you are considering cloud computing or Office 365 to save money and simplify IT, it is extremely important that you get and read this special report, "5 Critical Facts Every Business Owner Must Know Before Moving Their Network To The Cloud."
This report discusses in simple, non-technical terms the pros and cons of cloud computing, data security, how to choose a cloud provider, as well as 3 little-known facts that most IT consultants don't know or won't tell you about cloud computing that could end up causing you MORE problems and costing you more money than you anticipated. Even if you aren't ready to move to the cloud yet, this report will give you the right information and questions to ask when the time comes.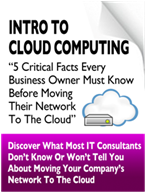 You'll discover:
What cloud computing is and why so many small and medium businesses are switching to it versus expensive, server-workstation networks.
The various types of cloud solutions you need to know about and how to determine which one is right for you.
What you should expect to save on IT costs initially and over time.
15 critical questions you MUST know the answer to; don't let your computer guy skirt the answer on these!
The most important thing you need to know about security and where your data is hosted.
Little-known facts about moving to the cloud most IT consultants don't know or won't tell you that could end up costing you big.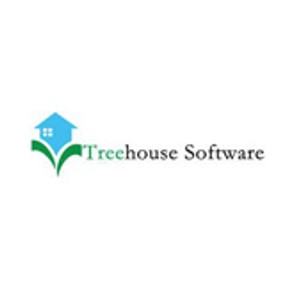 "We are extremely pleased with E-Safe and the work they do. We've thrown some odd-ball stuff at them and they just handle it. If their tech doesn't know the answer to something he seems to have a good network of people he can go to. We're extremely pleased."
Terri Office Manager
Enter your
information below to gain instant access
to this report
on the next page:
Complete This Form To Request
A FREE Cloud Readiness Assessment
And To
Gain Instant Access To Our Free Report
,
"5 Critical Facts Every Business Owner
Must Know Before Moving Their Network
To The Cloud"
Important! We hate spam as much (or more!) than you and promise to NEVER rent, share, or abuse your e-mail address and contact information in any way.
"I would like to let you know that we were very pleased with the work E-Safe did for us during the course of the project. They were always professional and responded quickly to issues that needed attention. I would definitely recommend E-Safe services to other companies and will look forward to working with them again in the future. It is always good to know I have good resources close to our office in Pittsburgh."
Norbert, IT Manager Oil & Gas Industry