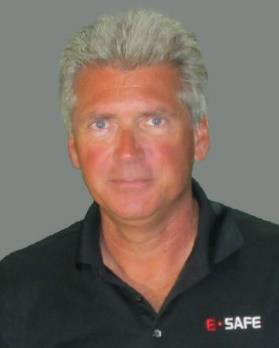 Our President - Tim Steinour
IT that works for you
Started in 1989, E-Safe Technologies is a complete technology solution provider. We are 100% committed to making sure business owners have the most reliable and professional IT service in Pittsburgh. Our team of talented IT professionals can solve your IT nightmares once and for all.
Here's why so many businesses depend on E-Safe Technologies for complete IT services and support:
Our Certified Microsoft Partner Status - Reserved for companies that demonstrate excellence in implementing Microsoft technologies.
Locally Owned & Operated - We are a Pittsburgh Based locally owned and operated company. We understand how important your computer network is to you, and that's why we offer our remote computer support services. Thanks to this service, we can securely access your computer network via the Internet so you don't have to wait for a technician to show up. Since we are a local company, if we can't fix it remotely our technicians are only minutes away.
An entire team of experts at your service - Dependable consultants and engineers who work as your partners in IT and success.
Round-the-clock technical support - IT help when you need it most.
Our custom service packages deliver what you need and want without overstepping the boundaries of your budget. From cloud services to data backup, E-Safe Technologies is here to team up with you and your company for expert support.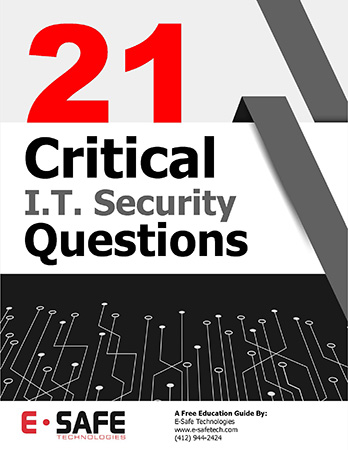 FREE GUIDE
What Every Business Owner Must Know About Hiring An Honest, Competent, Responsive And Fairly Priced I.T. Services Firm

Tim Steinour
President
Tim is the President at E-Safe and has over 30 years of experience in Information Technologies. He has a diverse background with experience in manufacturing, distribution, financial, legal, local government, and healthcare. Tim did computer consulting for 7 years with several different consulting firms in the Pittsburgh and DC areas. In 1989 Tim left Westinghouse SCC division to form Premier Technologies a company that specialized in providing IBM solutions. In 2007 Tim formed E-Safe Technologies as a Premier Holding Corp company that specialized in IT Solutions. Tim grew up in Gettysburg, PA and has a Bachelor's degree in Management Information Systems from Indiana University of Pennsylvania. He received the Westinghouse Signature Award of Excellence in 1987 and is a graduate of the Katz Entrepreneurial Fellowship Program.

Bruce Thompson
Executive Vice President
Bruce is the Executive Vice President at E-Safe. He grew up in Latrobe and has a Bachelors Degree from University of Pittsburgh at Bradford 1991. Major – Business Management, Minor-Human Resources. At E-Safe, Bruce leads the sales, delivery, and marketing teams taking to market a full suite of hardware, software and service solutions. A creative, entrepreneurial professional with successful experience in leading sales, marketing, operations, and support services on a global and national level, Bruce has worked at UBICS (VP of Sales & Regional Sales Director) 2002-2011, RedHat (Manager, Services) 2000-2002, and Mastech/iGate (Regional Sales) 1995-1999. He has been in the IT industry for 20 years and has certifications from VMSP (Veeam) as a Barracuda Sales Professional.

Suzanne Paone, MBA, DHA, RHIA
Principal Advisor for E-Safe Health
Dr. Suzanne Paone background in technology and data management involves 28 years of experience delivering large scale technology innovations in health care and the life sciences.
Her executive leadership roles involved hundreds of millions of dollars in operational IT responsibility including IT System Portfolios for hospitals, physician offices, clinics, long term care, health plans and consumer eHealth solutions. Her experience also includes the governance of Clinical Translational Science Programs from the National Institutes of Health (NIH), the Department of Defense (DOD) and Pennsylvania State Emergency Management (PANG) technology development.
She has advised numerous technology companies as well as leading organizations in higher education in both the U.S. and internationally. She maintains an active teaching presence with academic appointments at the University of Pittsburgh Schools of Medicine and Public Health, Carlow University and Ashford University in San Diego. Suzanne is also a credentialed RHIA Registered Health Information Administrator (RHIA) through the America Health Information Management Association. She is a Board Trustee at Carlow University and Heritage Valley Health System in Pittsburgh Pennsylvania.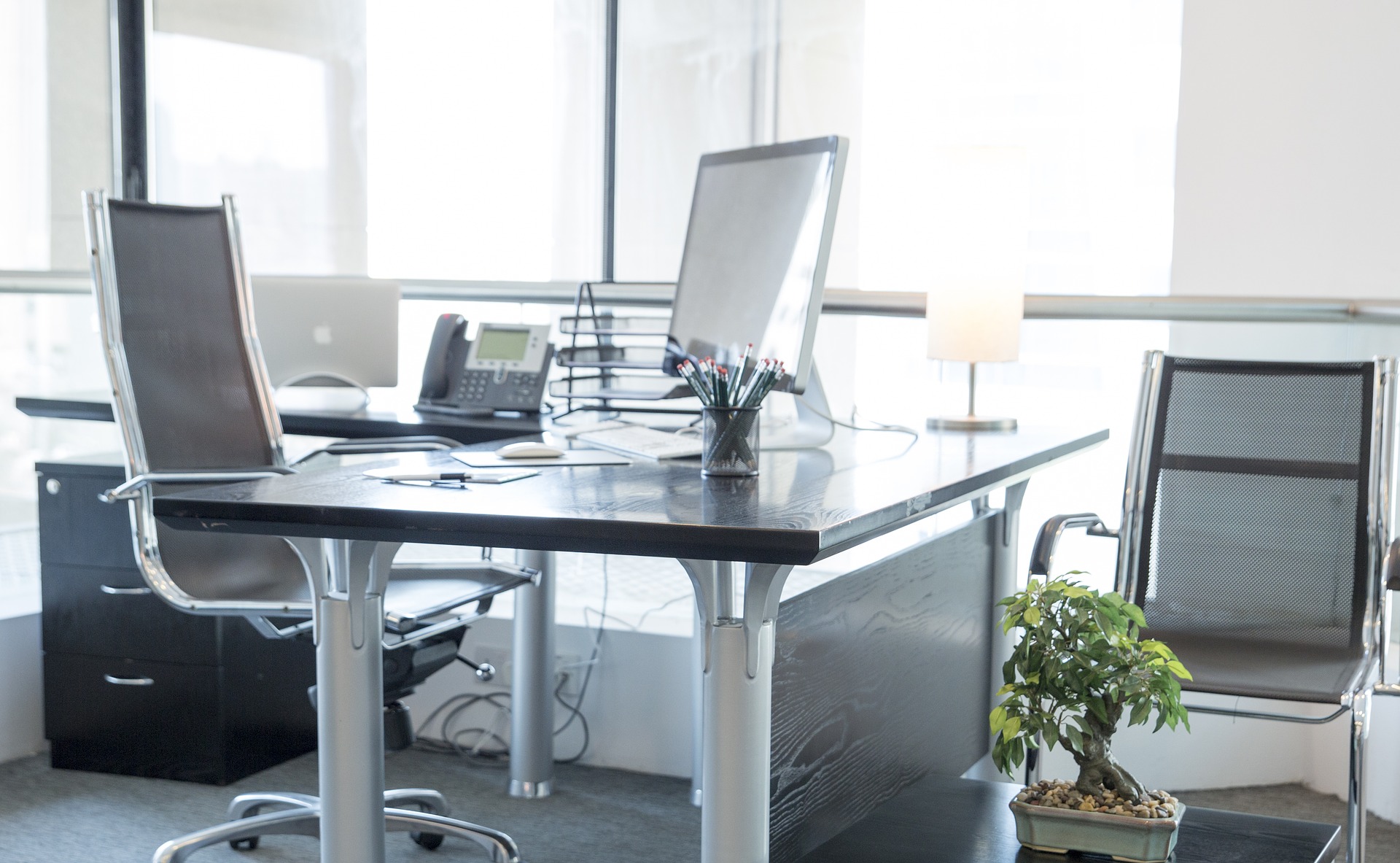 Our mission is to help small- and medium-sized businesses like yours get a real return on their technology investments.