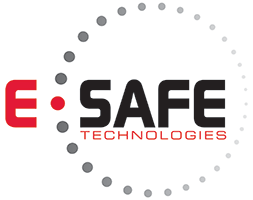 FREE Executive Webinar:
"Cyber Security - Cracking the Risk Management Code with E-Safe"
Jason McNew
Principal Solutions Advisor, ConnectWise
Jason McNew has 25 years of experience in the field of Information Technology, including 12 years at the White House Communications Agency (WHCA) and Camp David, where he worked on some of the most secure systems in the world, for some of the most important customers in the world. Jason, a United States Air Force veteran, holds a Master's degree from Penn State in Information Sciences, Cyber Security and Information Assurance, in addition to a Bachelor of Science and two Associate of Science degrees. Jason is also CISSP certified. In 2017, Jason founded Stronghold Cyber Security, helping to get DIB (Defense Industrial Base) contractors CMMC (Cybersecurity Maturity Model Certification) ready. In 2020, Stronghold Cyber Security was acquired by Appalachia Technologies, where Jason served as Senior Engineer, Cybersecurity Compliance and Risk. In 2022 Jason joined ConnectWise's global security sales team as Principal Solutions Advisor.
Jason lives with his Kurdish wife and five children near Gettysburg PA, in a hewn log home that was built in 1760. His hobbies include home renovation, cars and trucks, and gardening.
In today's digitally interconnected world, the ever-evolving cyber threat landscape poses significant challenges to organizations of all sizes. Join us for an illuminating webinar as we delve into the intricacies of cyber risk management. Our experts will explore five essential areas that will equip you with the knowledge and strategies to fortify your defenses and ensure a secure digital future.
Webinar Agenda:
Understanding the Cyber Threat Landscape: Gain a deep insight into the dynamic and complex world of cyber threats. Our experts will analyze current trends, emerging attack vectors, and potential vulnerabilities, helping you comprehend the breadth and depth of the challenges at hand.
Exploring Types of Risks: Delve into the various types of cyber risks that organizations face today. From malware and phishing attacks to insider threats and data breaches, our speakers will elucidate each risk category, providing you with a comprehensive understanding of potential vulnerabilities.
Determining Risk Tolerance: Discover how to assess and define your organization's risk tolerance. Learn how to align risk appetite with business objectives, enabling you to make informed decisions about risk acceptance, avoidance, mitigation, or transfer.
NIST Cybersecurity Framework Demystified: Unravel the intricacies of the NIST Cybersecurity Framework—a proven guideline for enhancing cybersecurity practices. Our experts will break down its core components, offering actionable insights to help you develop a robust cybersecurity strategy.
Conducting Effective Risk Assessments: Master the art of conducting thorough and accurate risk assessments. Learn step-by-step methodologies to identify vulnerabilities, assess potential impacts, and prioritize risks, ensuring a proactive and systematic approach to risk management.
Arm yourself with the knowledge and skills required to safeguard your organization's digital assets and reputation. Join us for this essential webinar and take the first step towards mastering cyber risk management. Register now to secure your spot and embark on a journey towards a more resilient and secure digital future.
Contact Us Today
To Schedule Your
Discovery Call
Here's What Others Have To Say About The Webinar